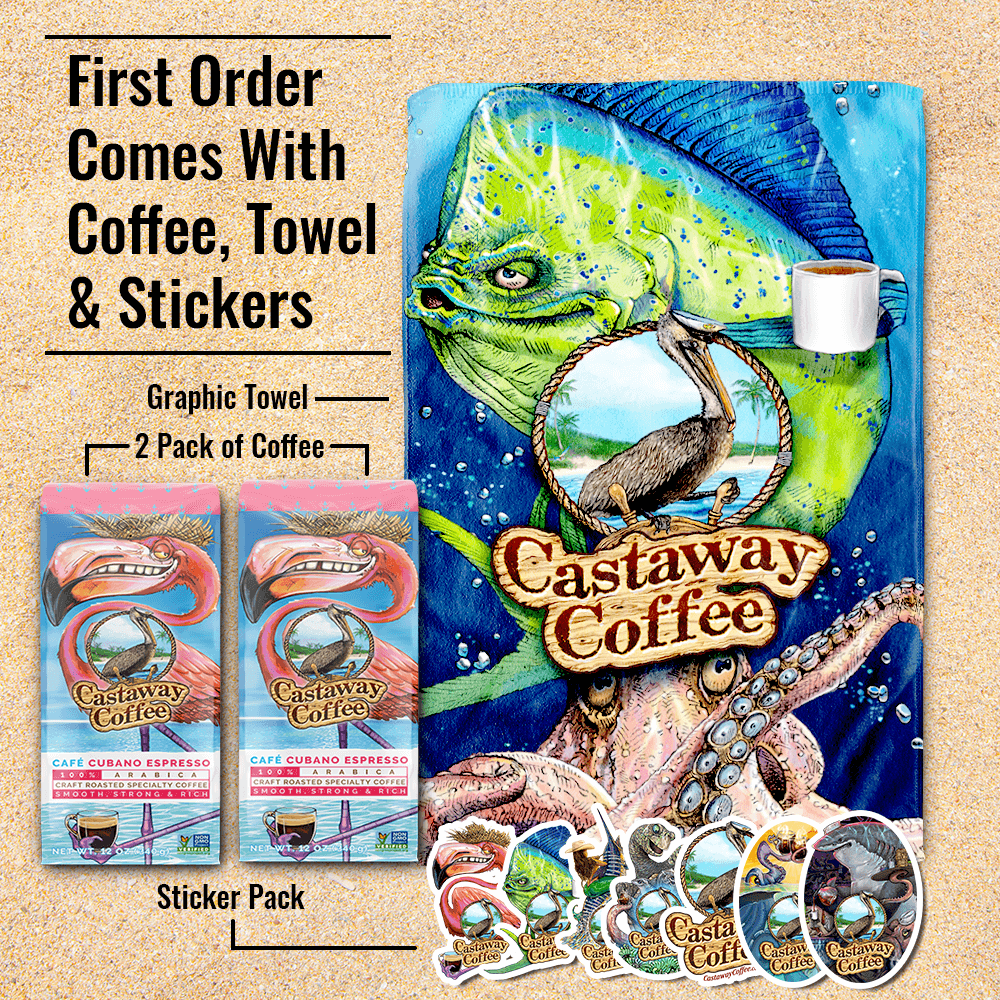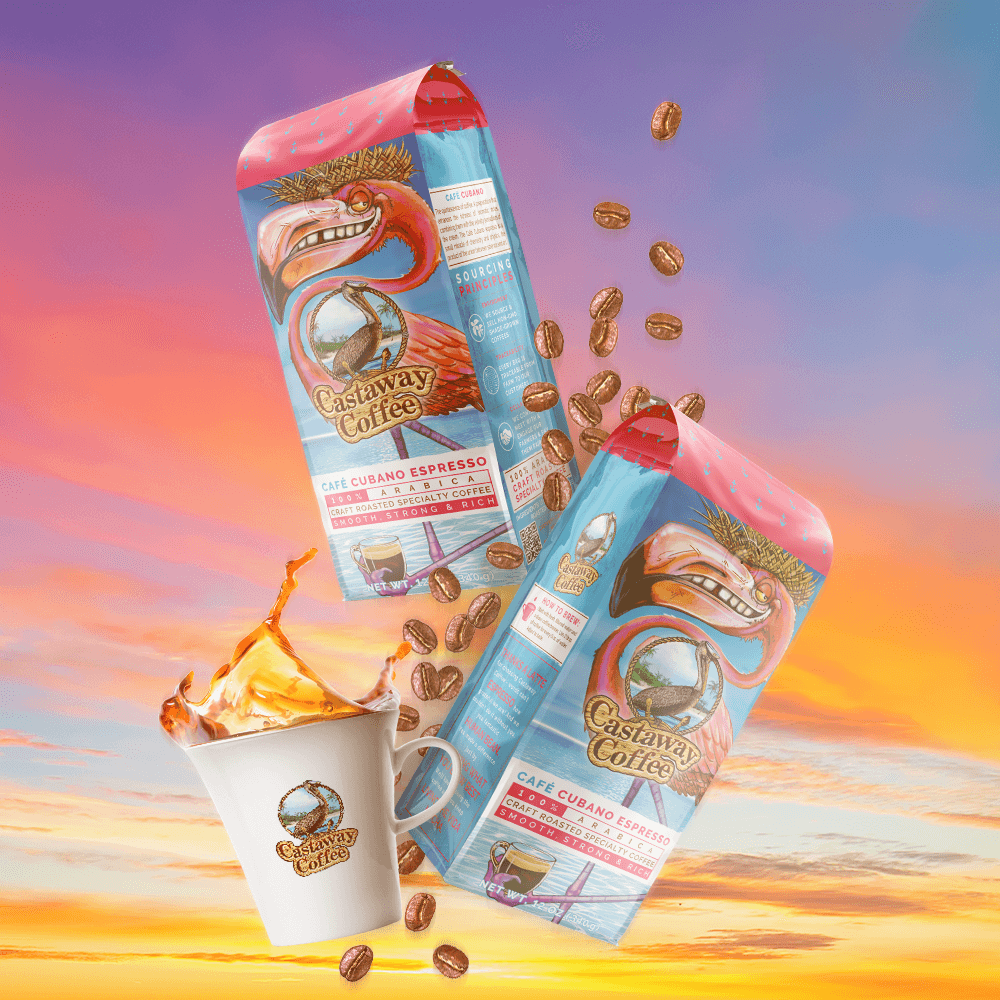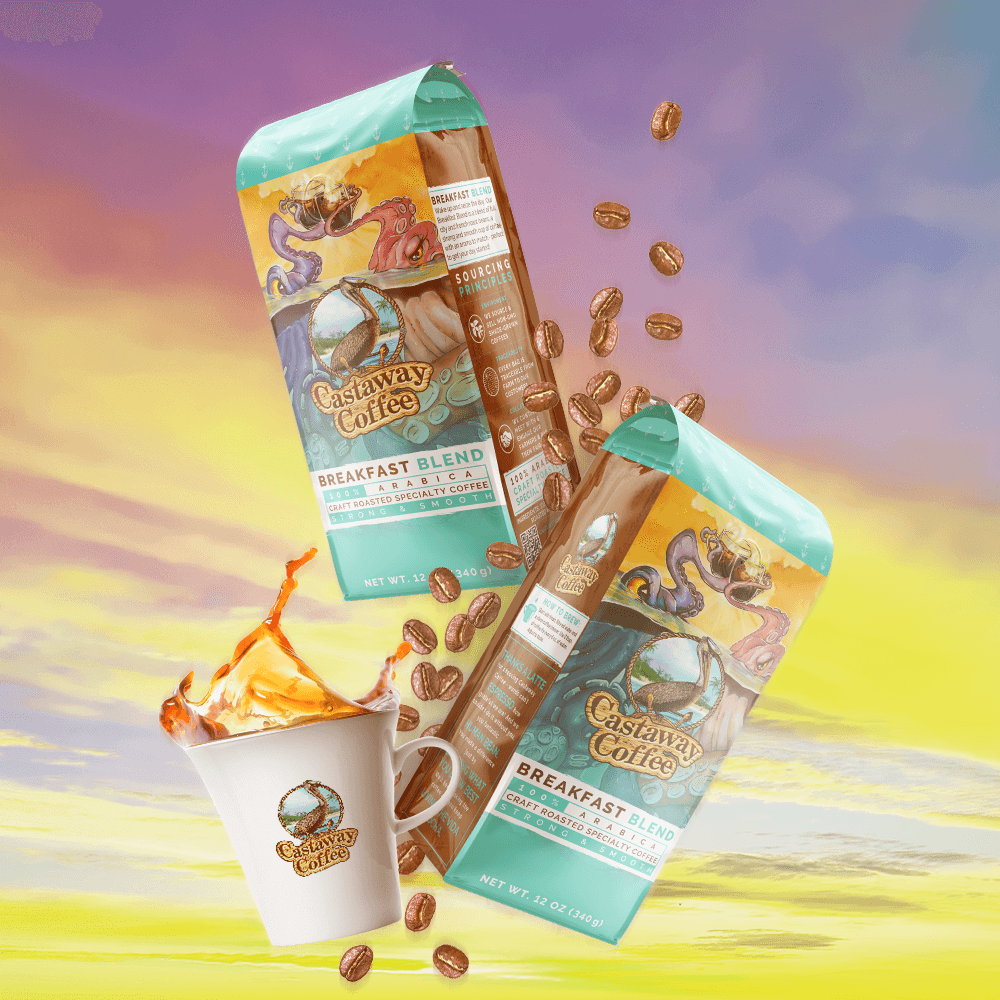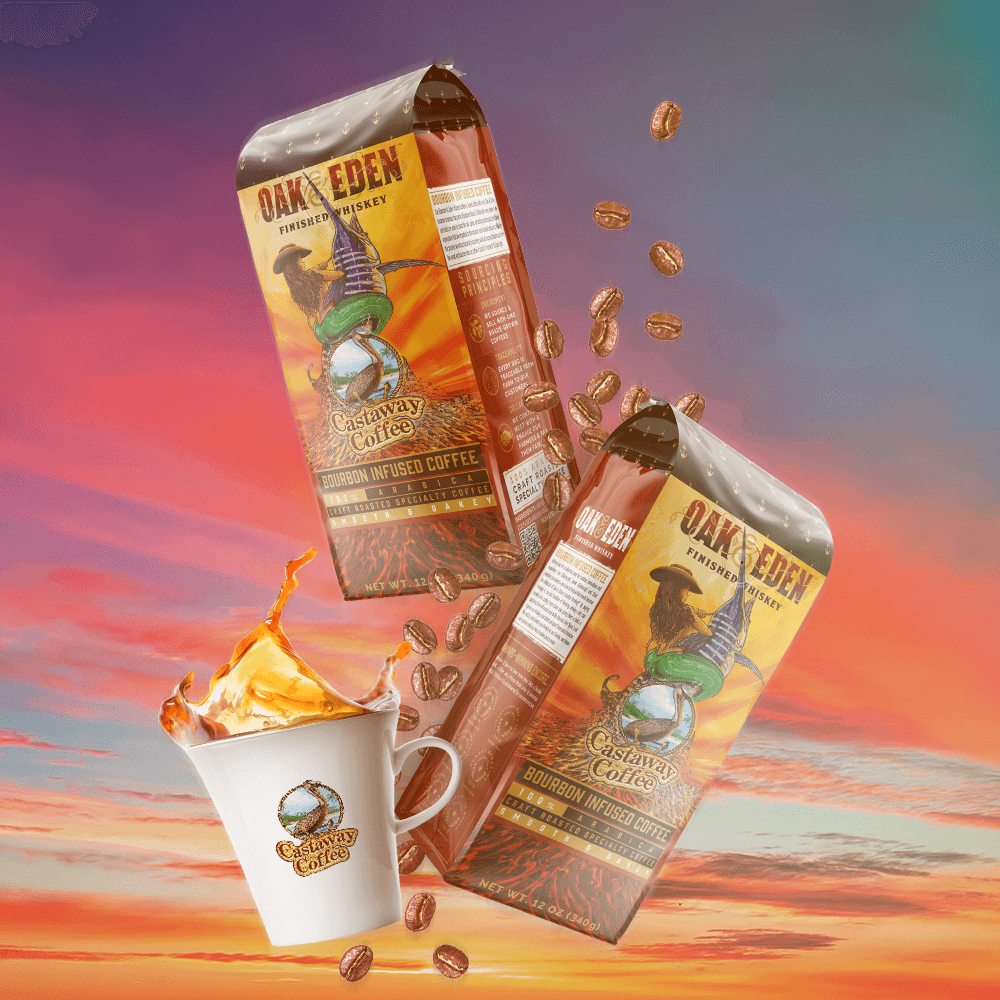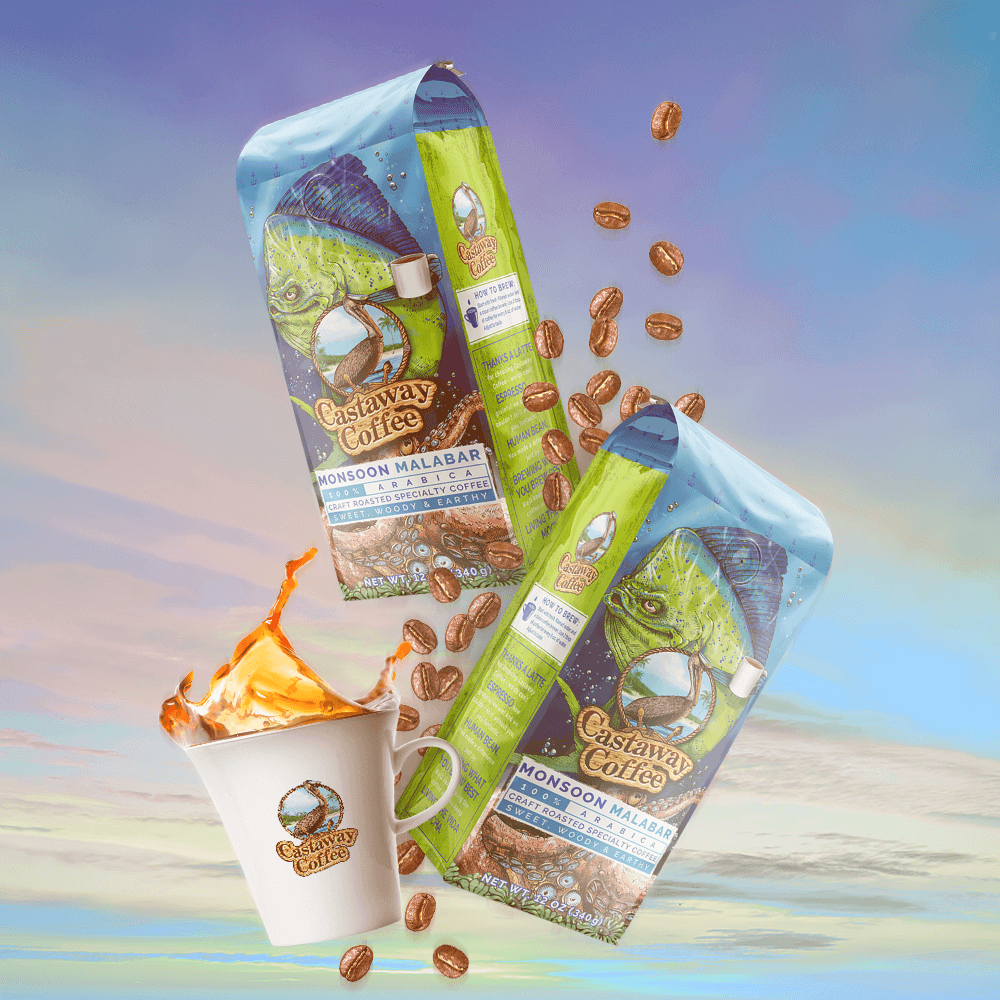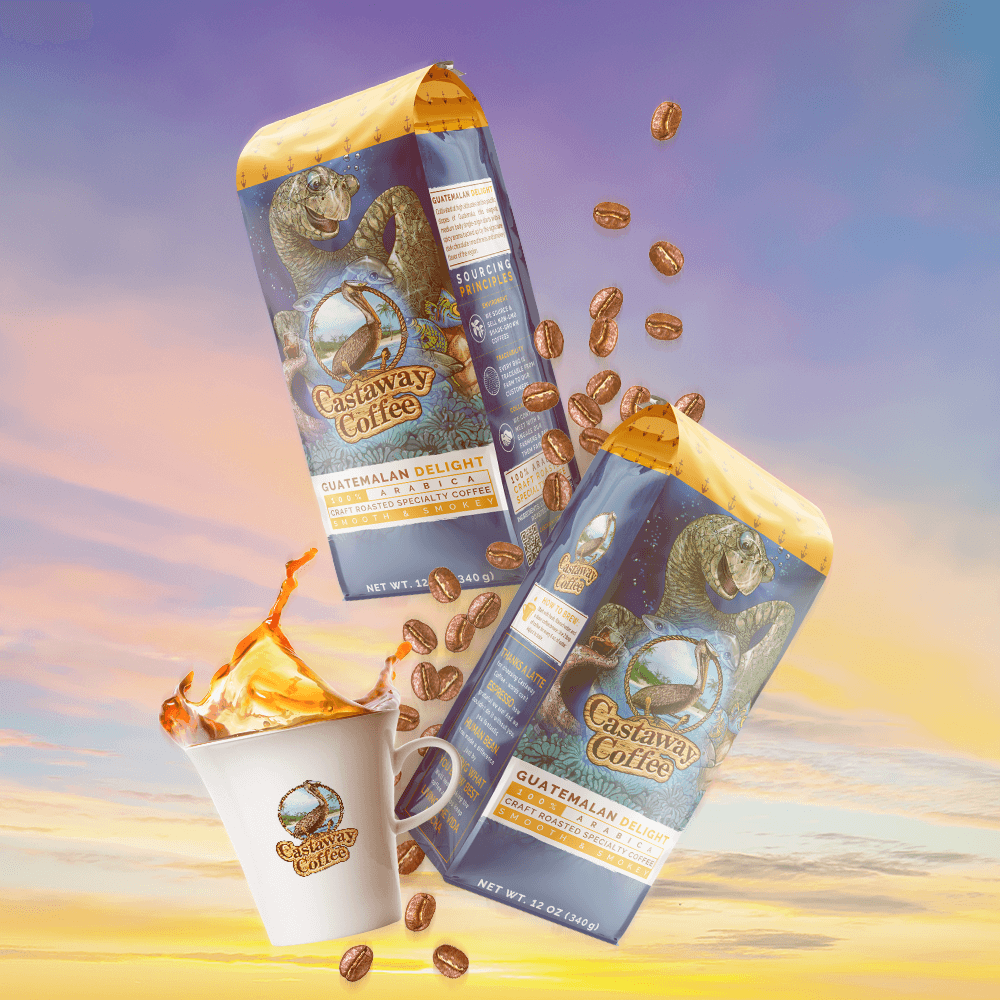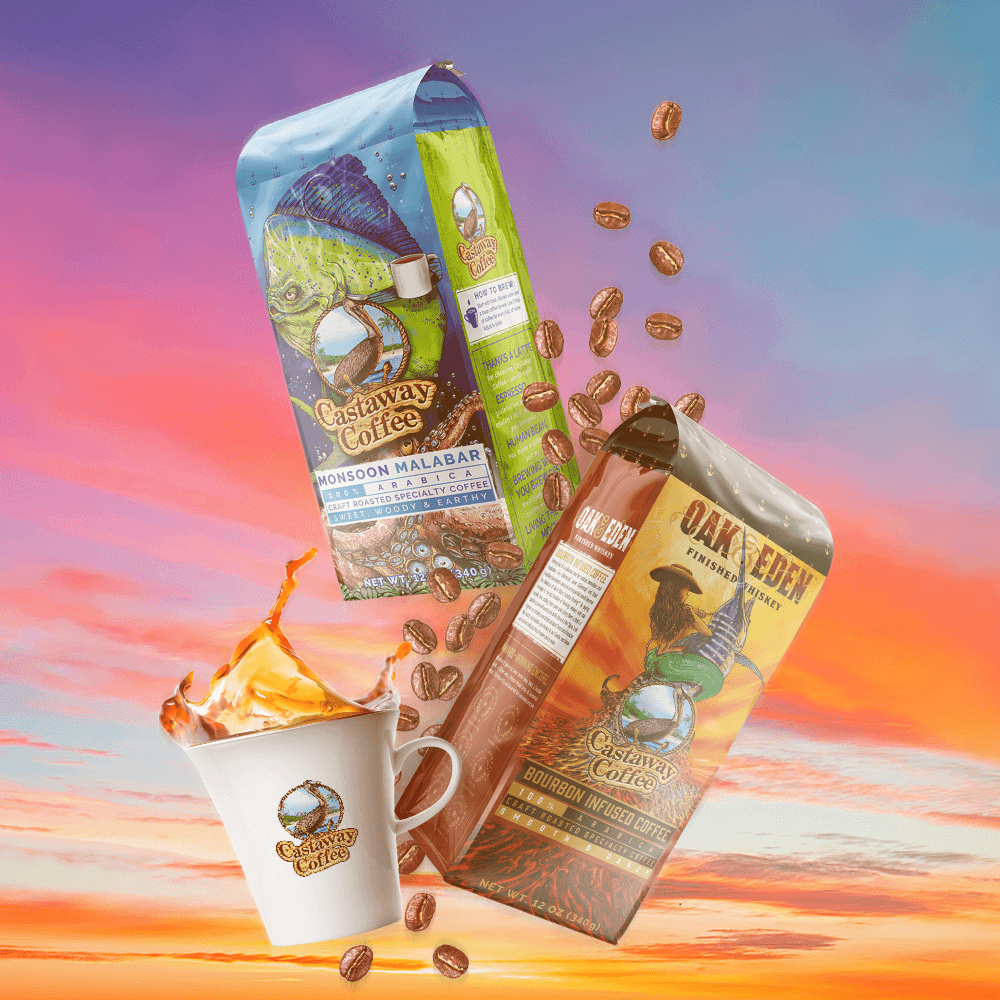 Castaway Coffee Subscription (2 Bags)
Flavor:
2 x Breakfast Blend
Our Coffee Subscription comes with 2 bags of our world class coffee. 2 x 12oz bags delivered at desired frequency.
First order comes with a small graphic towel & sticker pack, you'll never be short on coffee, and always have an amazing brew on hand.
Dam Good Coffee!
Fast shipping for subscription processing. Monsoon Malabar has a been a go to for the last several weeks. I should mention I use a chemex and I am a bit of a hobby connoisseur with coffee, From black rifle exclusive roast to any local custom roaster, Castaway is on the right track. Impressive subscription shipping time! I canceled my order for the following month due to having so much coffee in storage; Excellent customer service! I will be back.