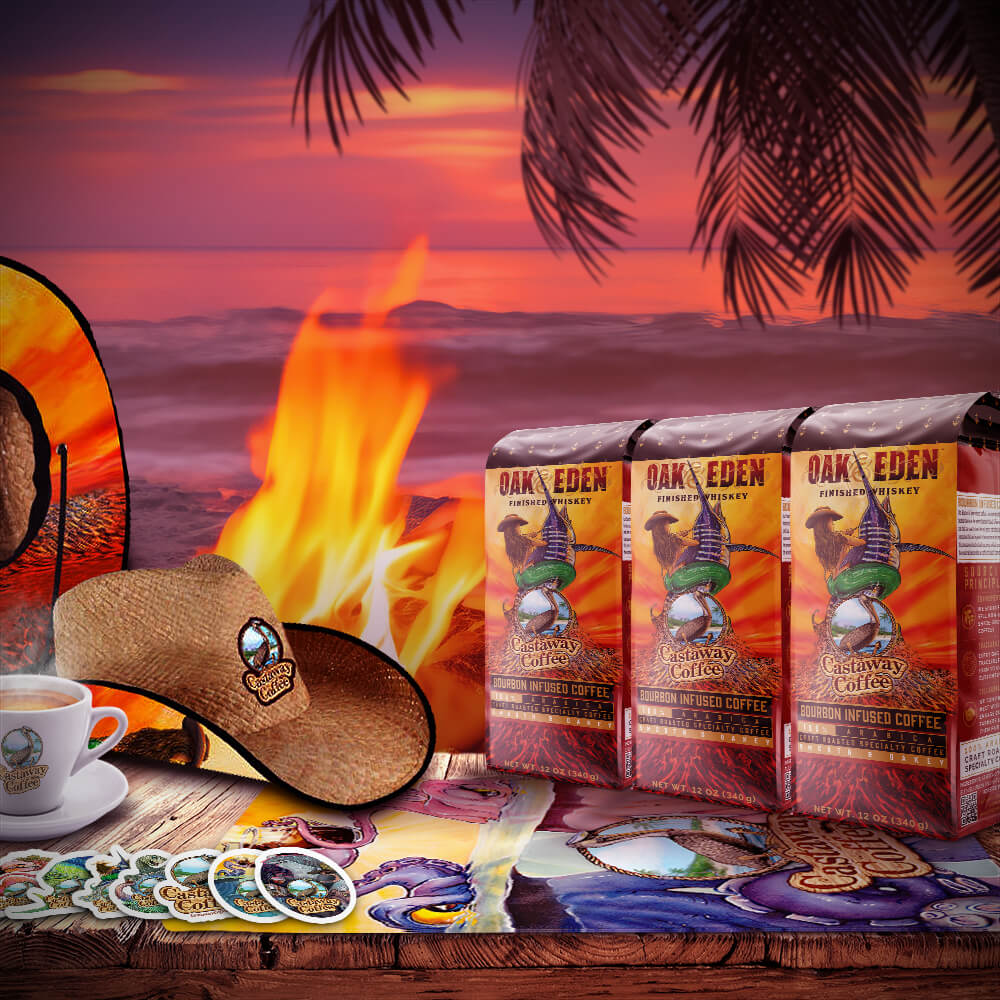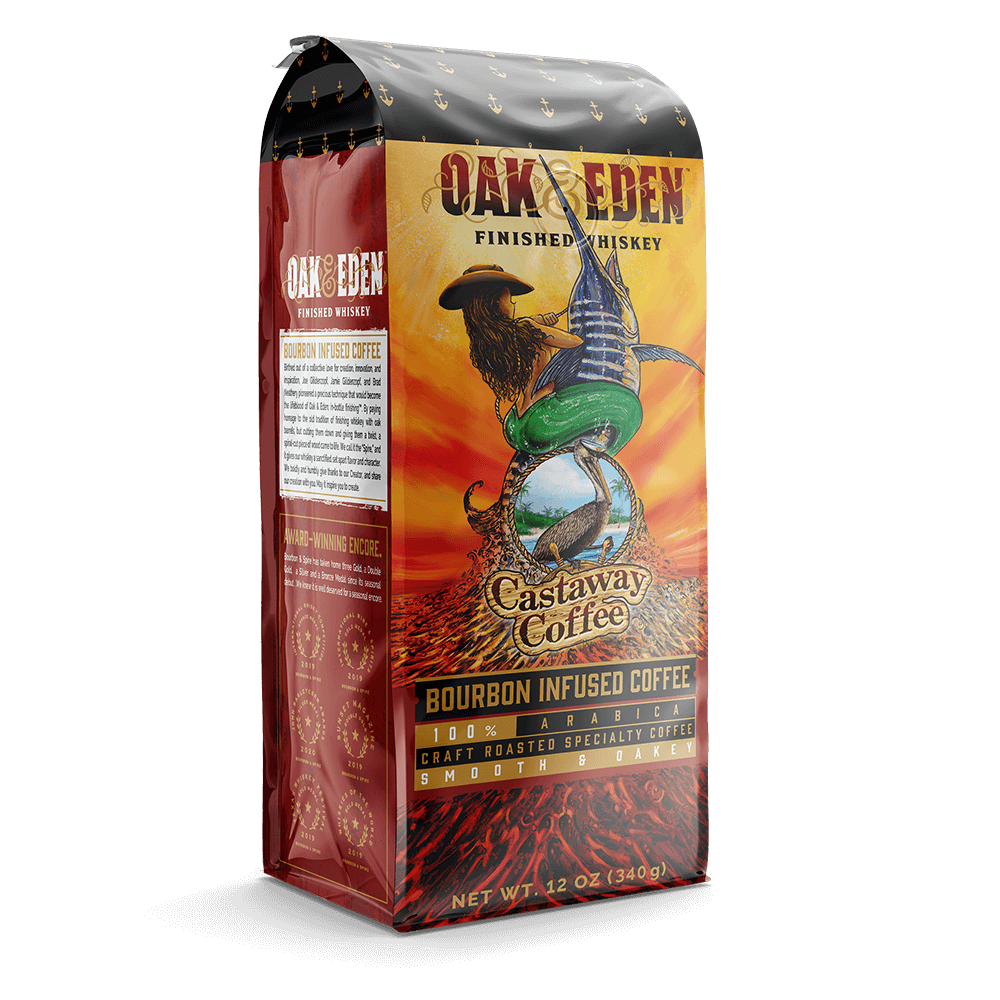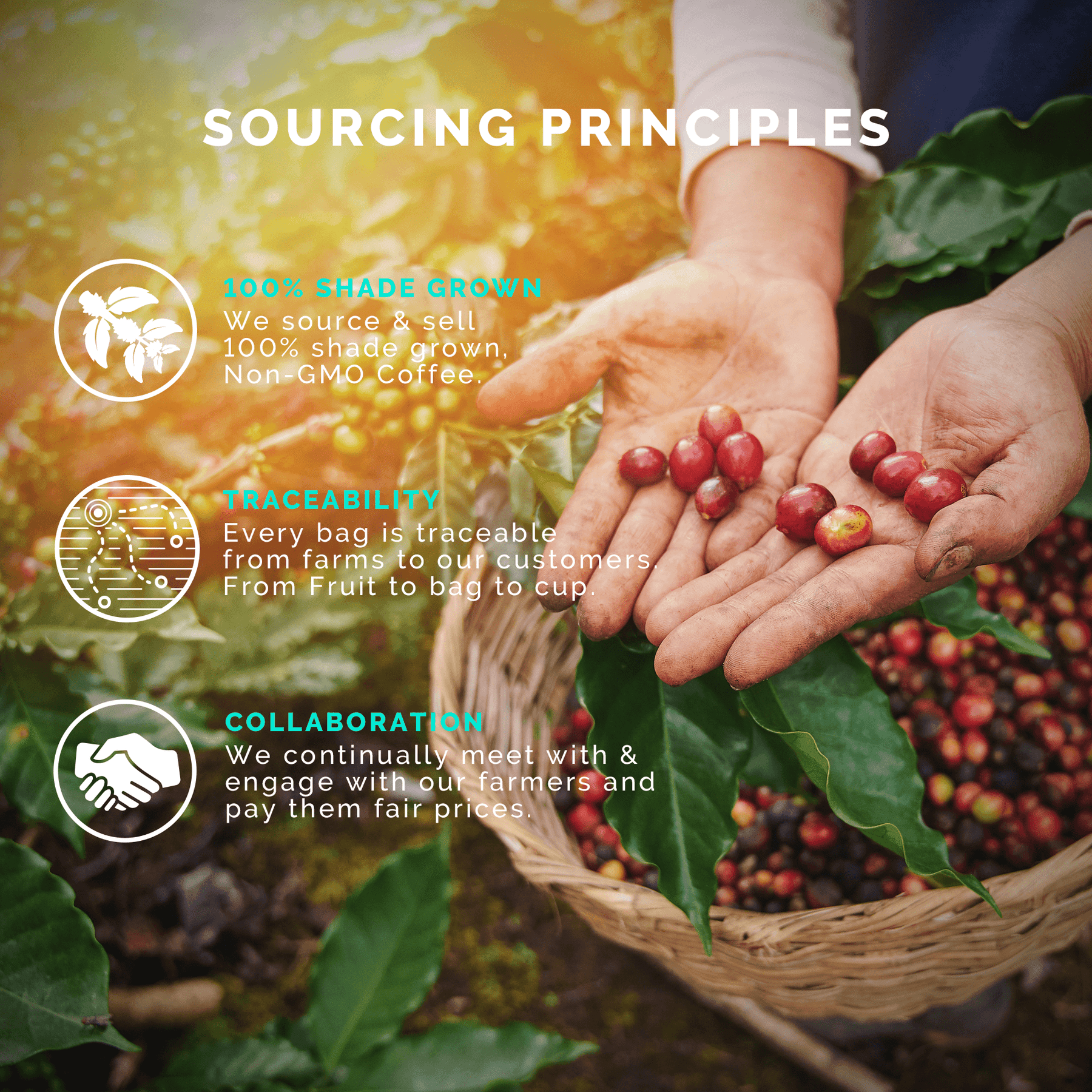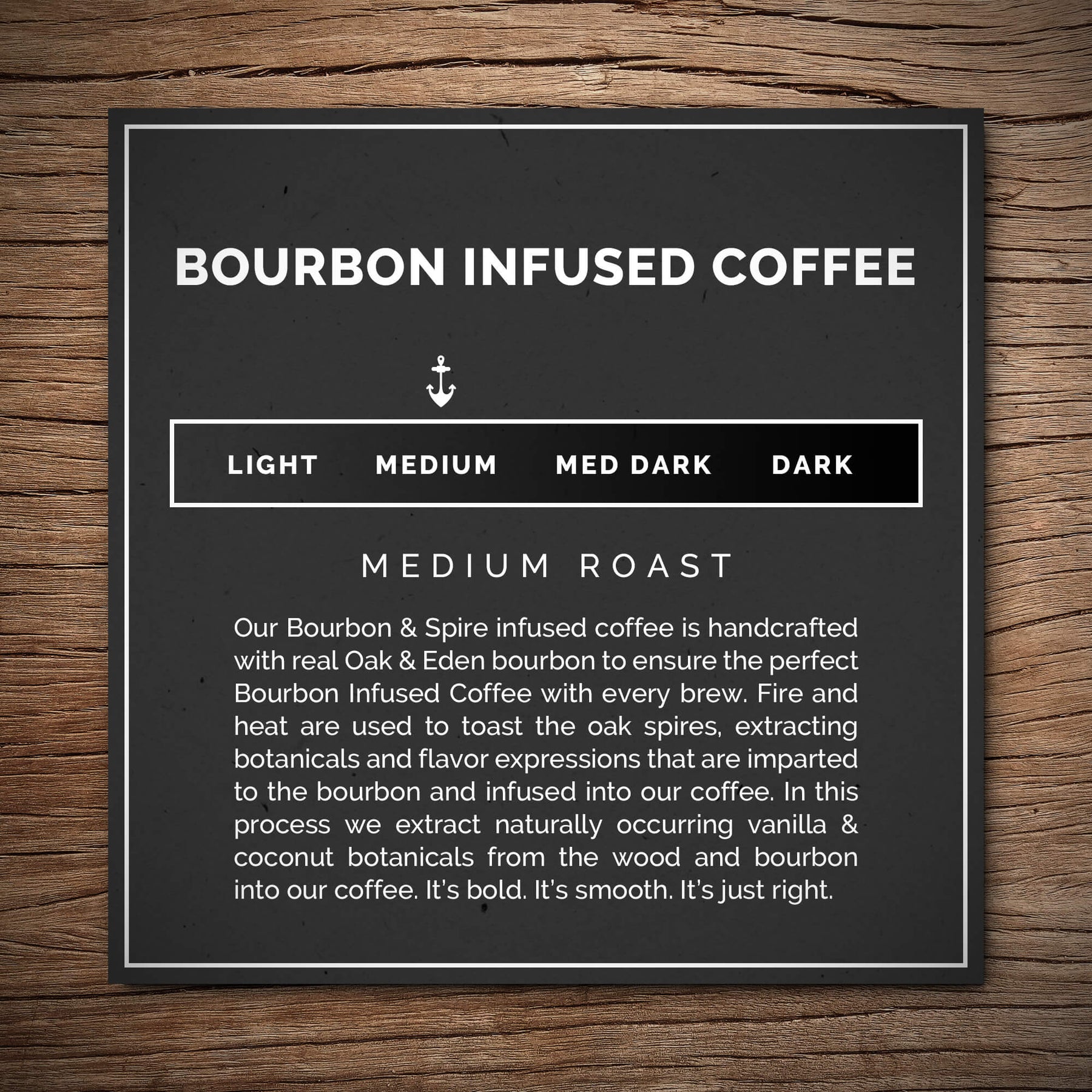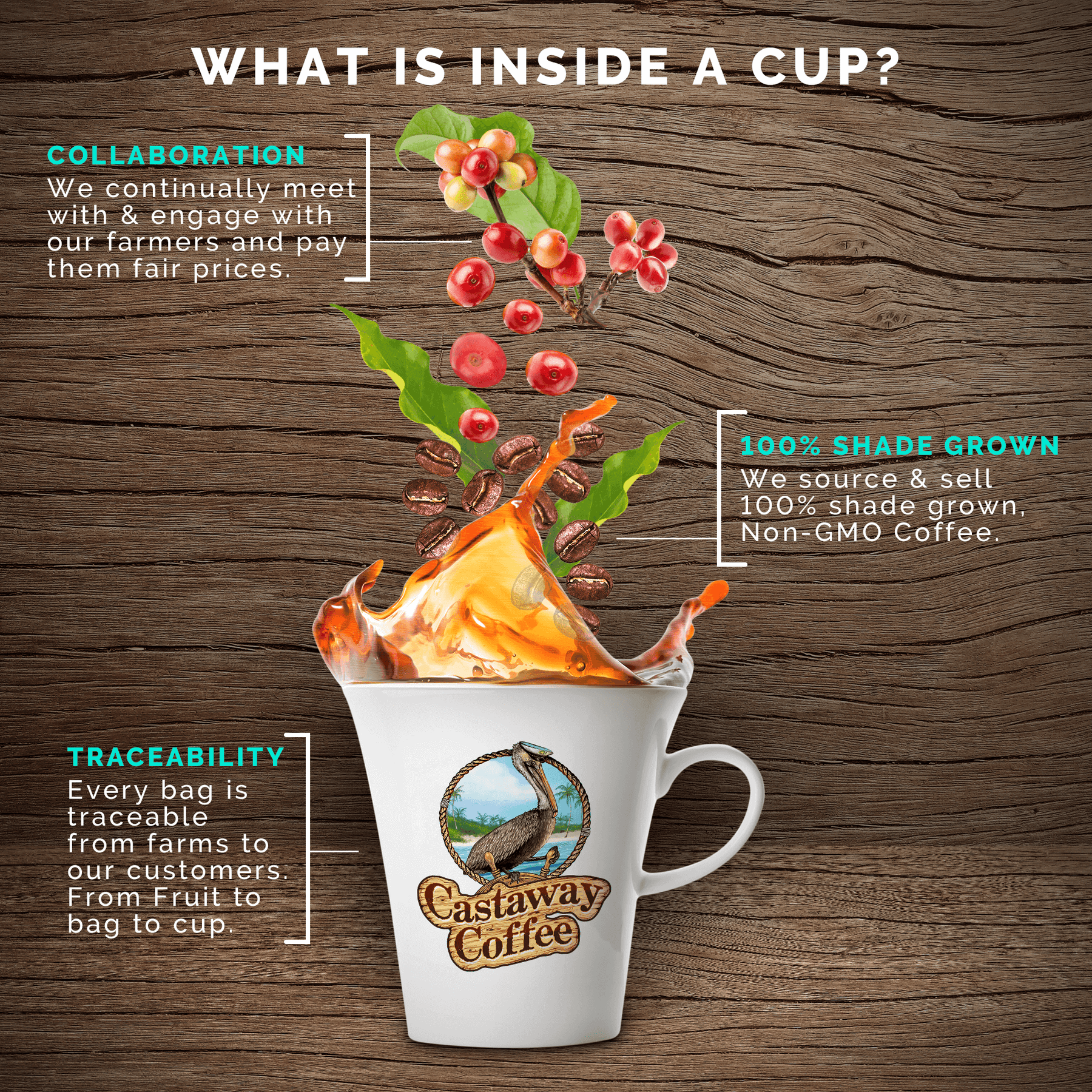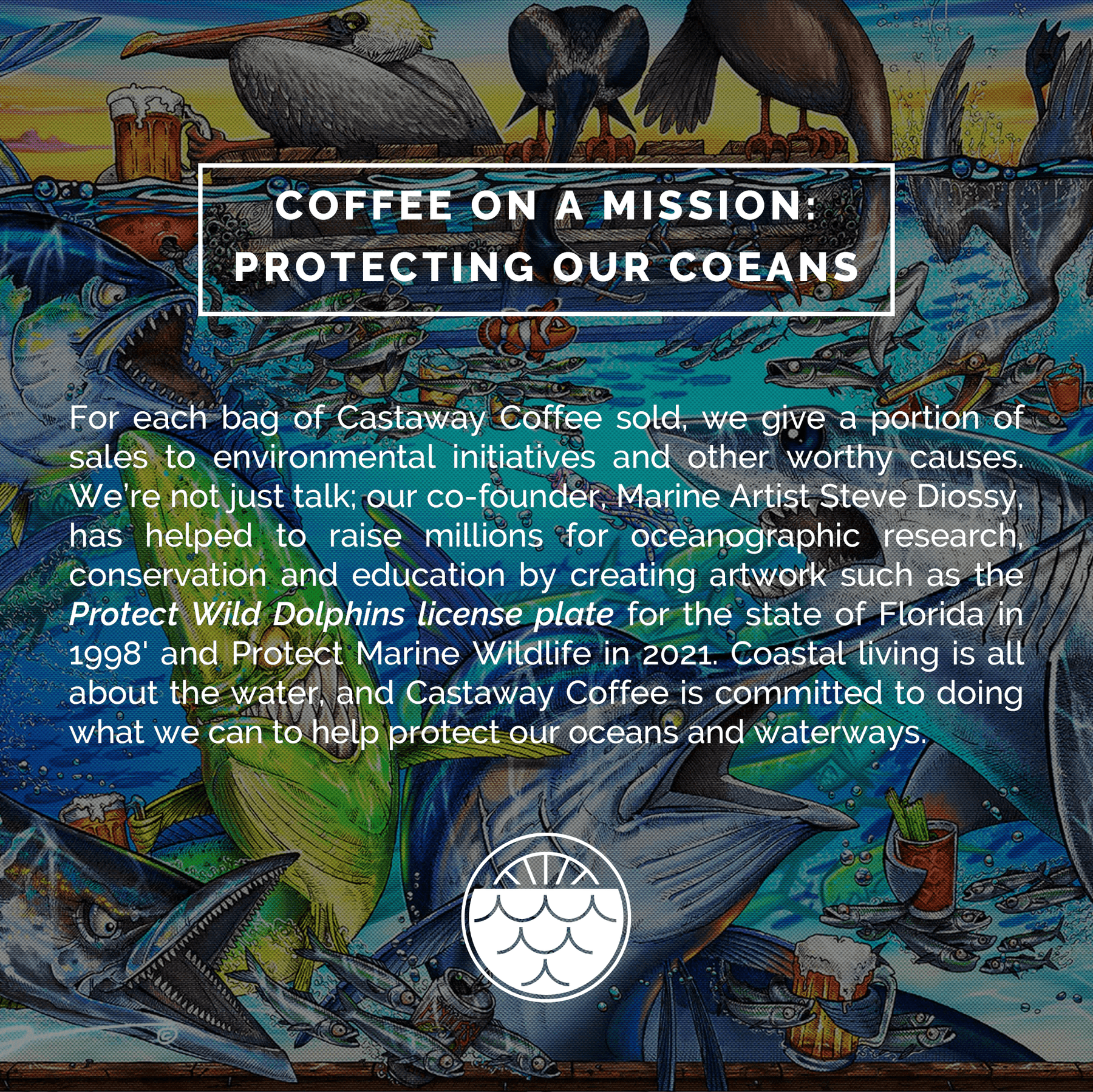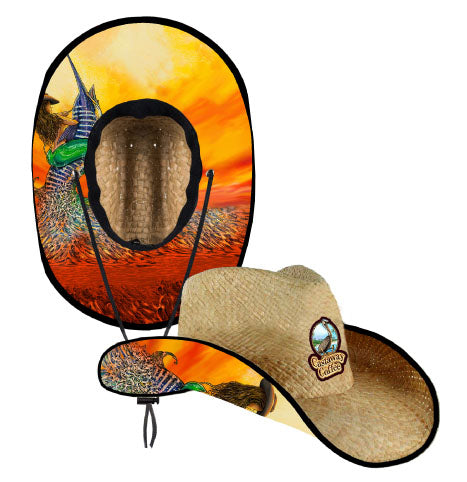 Bourbon Coffee Starter Pack ( 3 x 12oz Oak & Eden Bourbon Infused Coffee)
Our Bourbon Infused Starter pack comes with the following:
Castaway Oak & Eden Bourbon Infused Coffee (3 x 12oz Bag)
Comes with a Custom printed cowboy style Straw Hat, Golf Towel & Sticker Pack
Castaway Coffee's Bourbon Infused coffee is handcrafted with real Oak & Eden bourbon to ensure the perfect Bourbon Infused Coffee with every brew. Fire and heat are used to toast the oak spires, extracting botanicals and flavor expressions that are imparted to the bourbon and infused into our coffee. In this process we extract naturally occurring vanilla & coconut botanicals from the wood and bourbon into our coffee.

It's bold. It's smooth. It's just right. Enjoy this medium-dark roast anytime of the day!
The starter pack for the most part was great, the only thing I see wrong with it is the hat. The quality of the hat is cheap if you wanted to wear it I don't think it would hold up too long. But the coffee tastes great and the other items are nice.