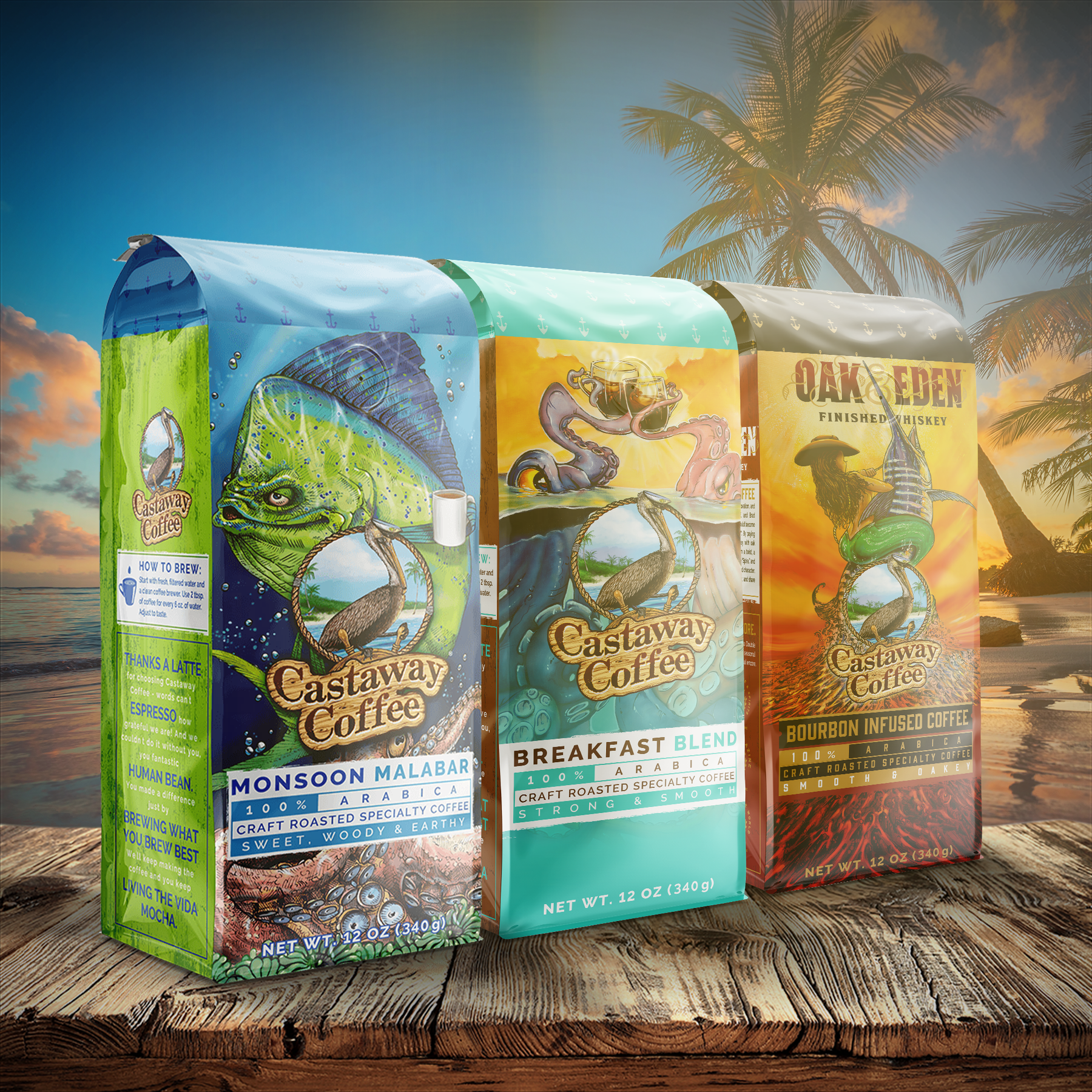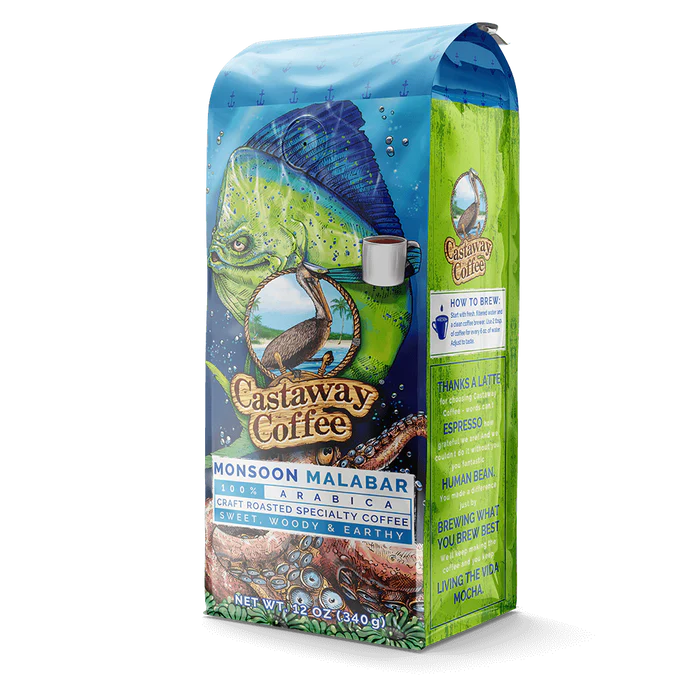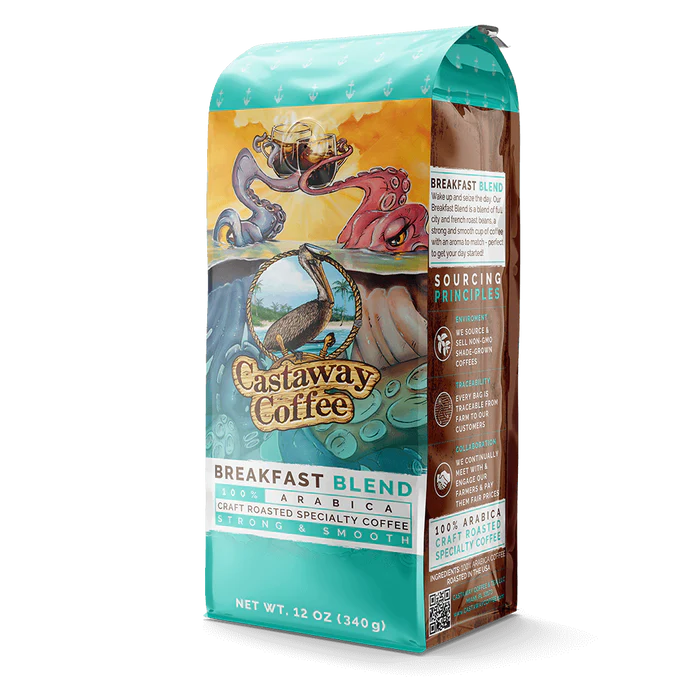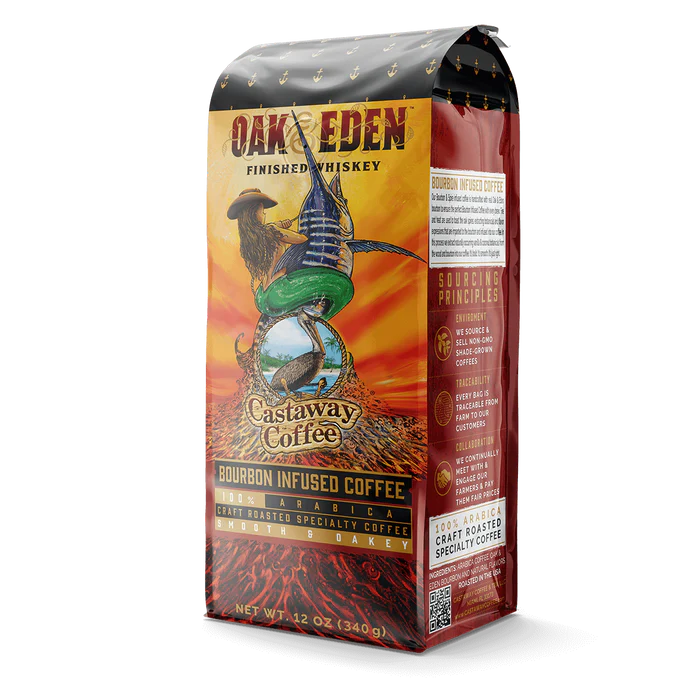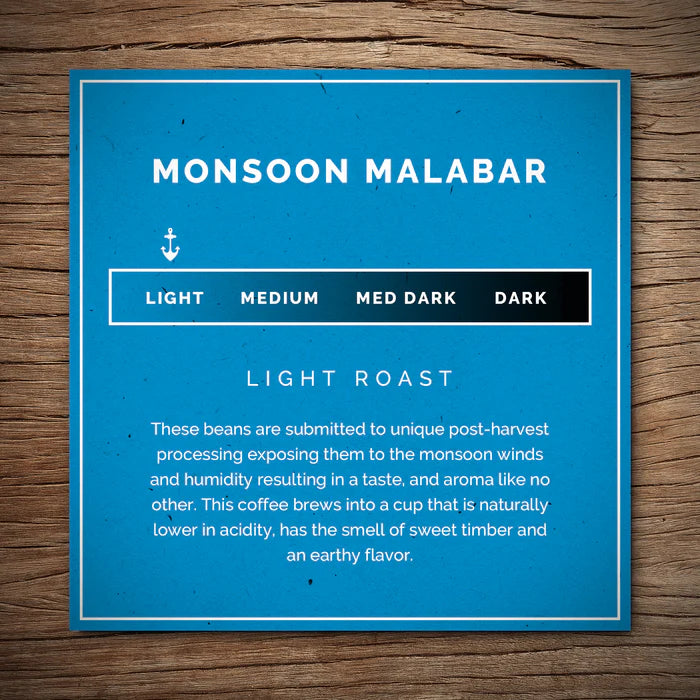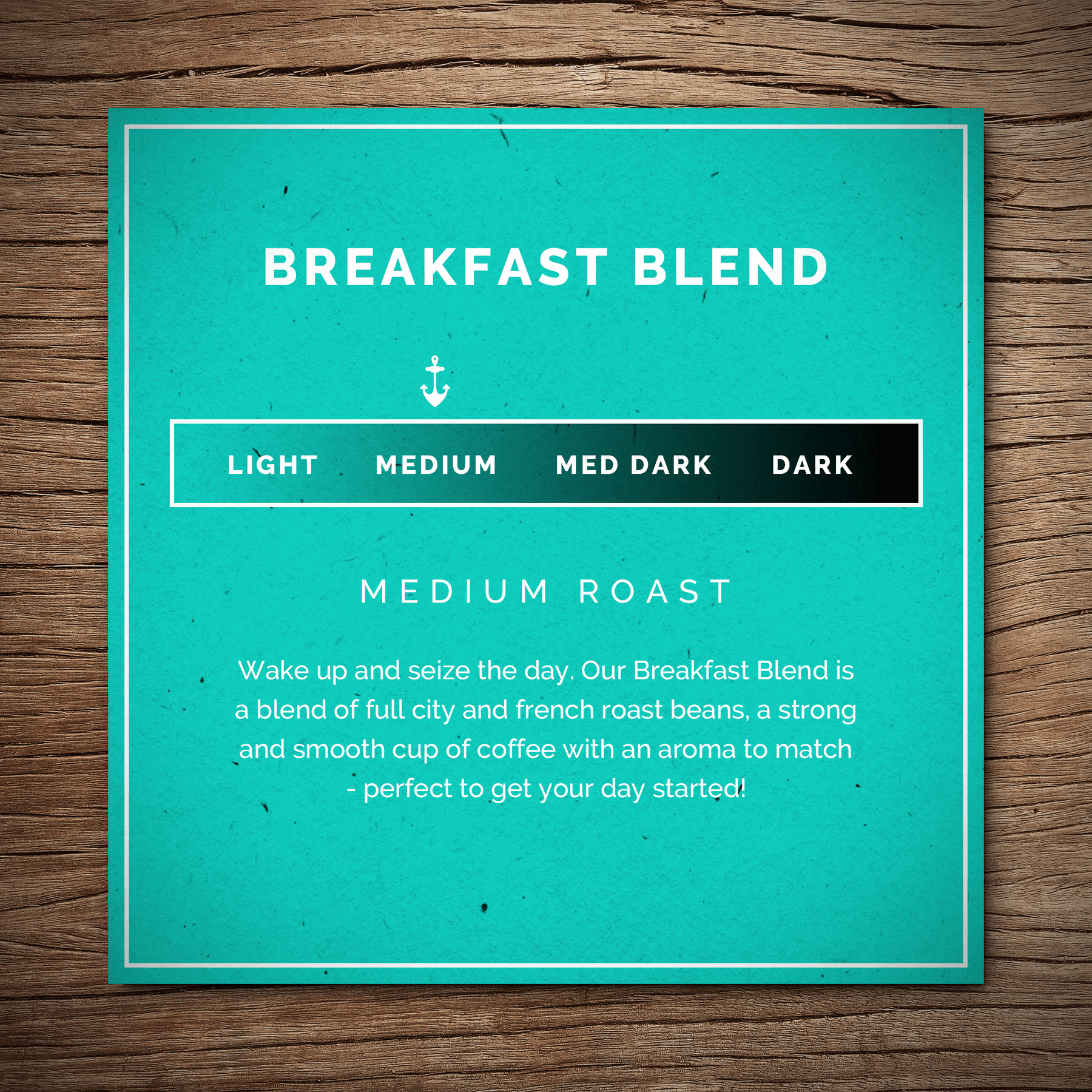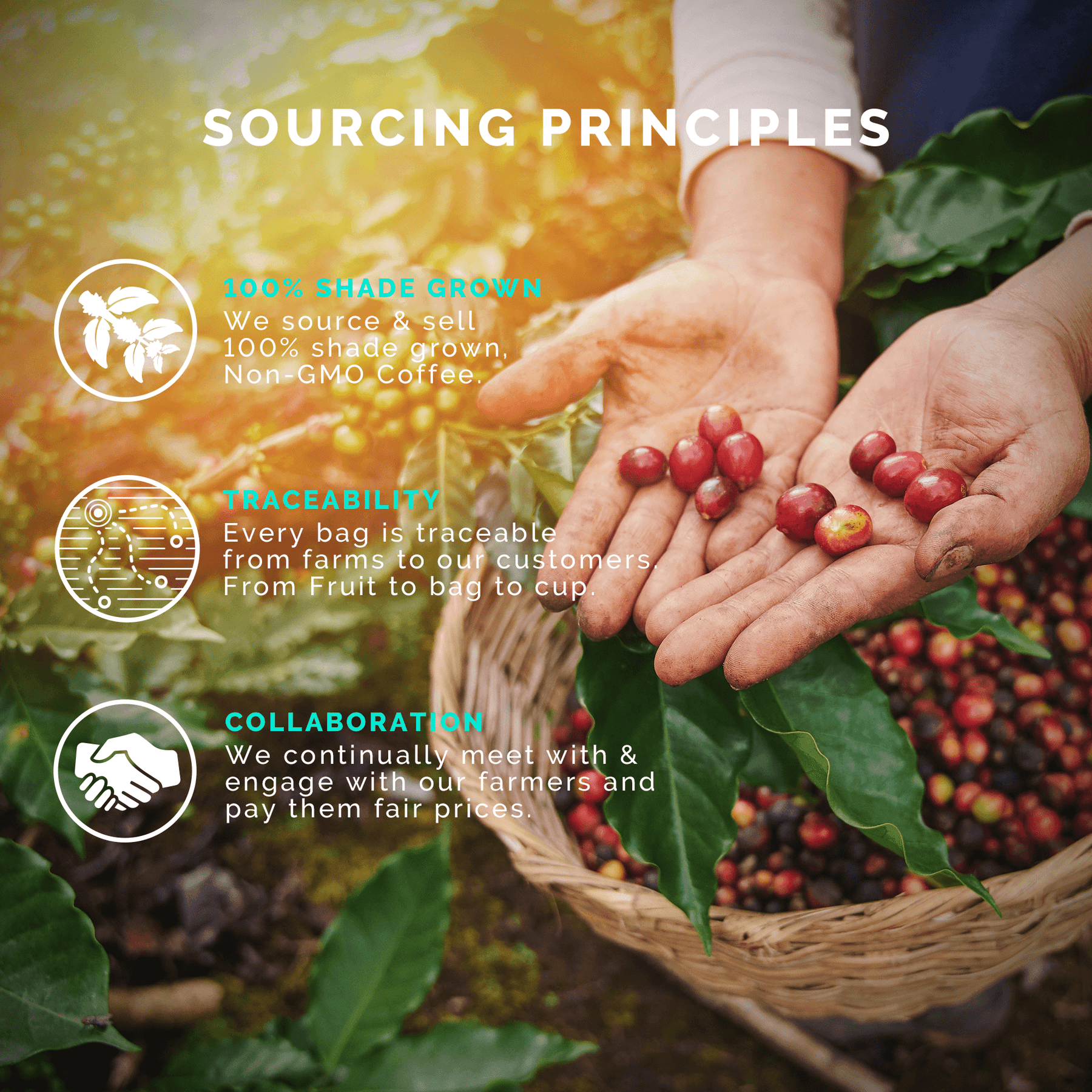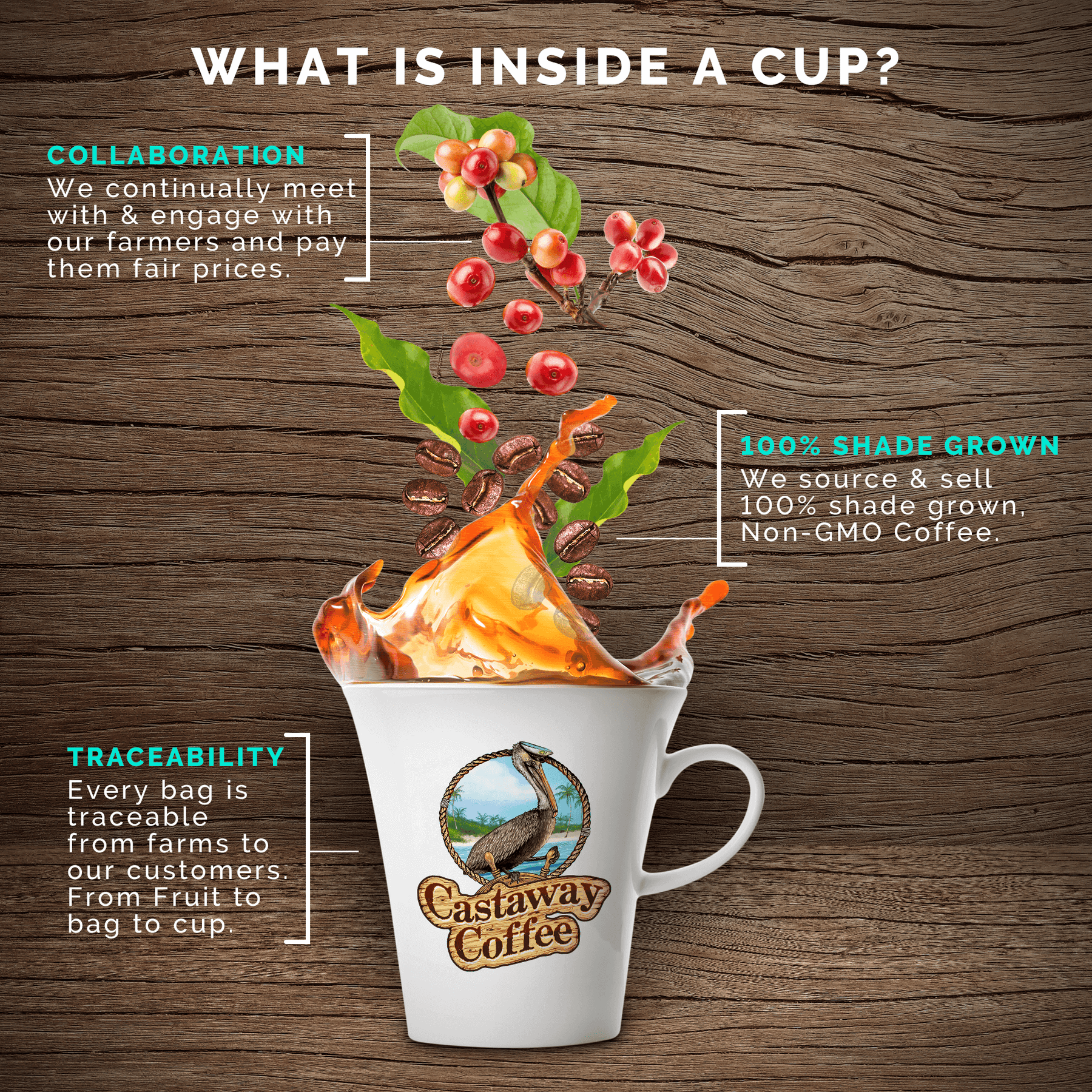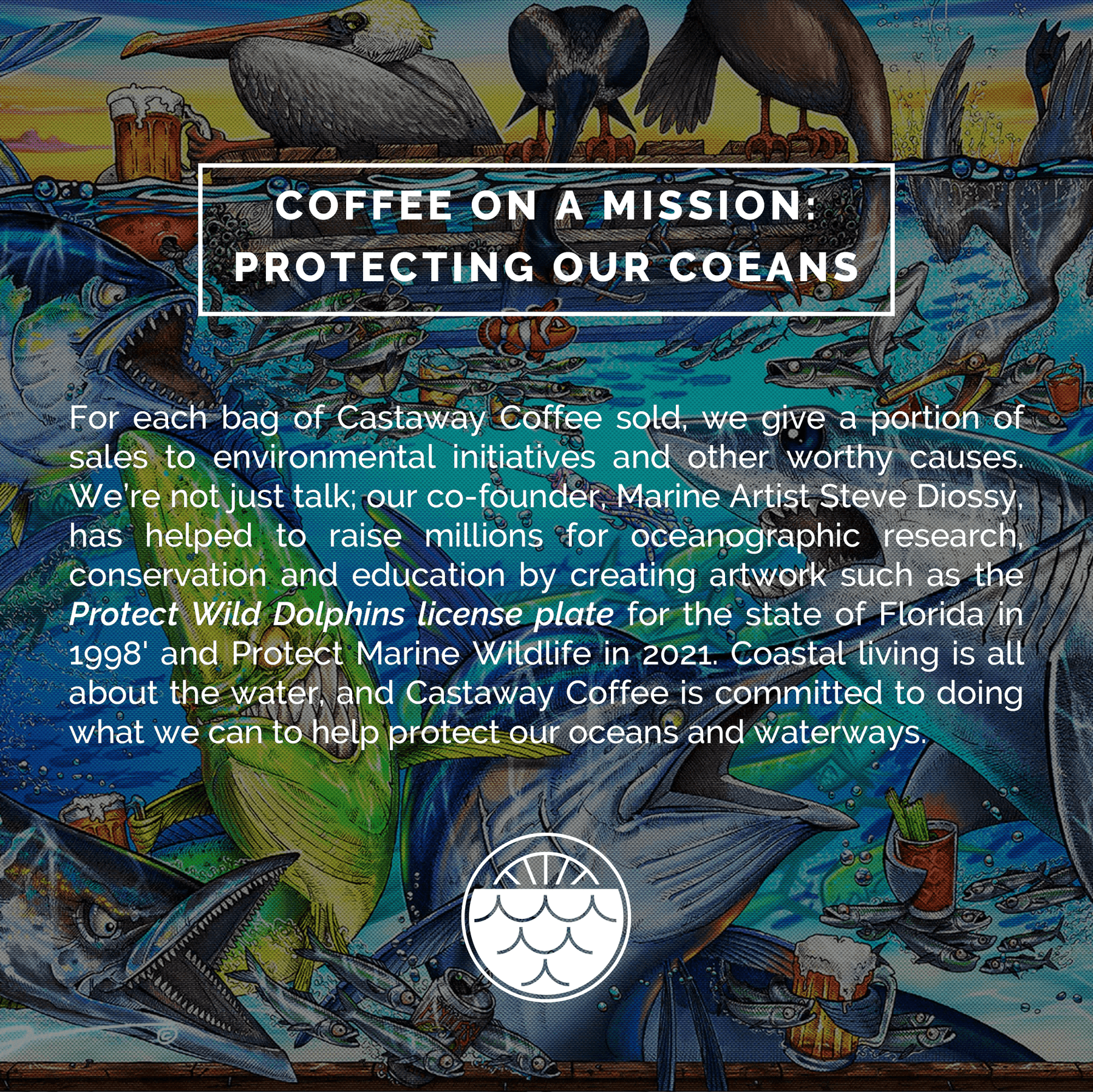 Light-Medium Starter Pack (Monsoon Malabar, Breakfast Blend, Bourbon Infused; 12OZ)
Sample three of our favorite Light - Medium Roast offerings to find your favorite!
 MONSOON MALABAR COFFEE BLEND (1 x 12oz Bag)
These beans are submitted to unique post-harvest processing exposing them to the monsoon winds and humidity resulting in a taste, and aroma like no other. This coffee brews into a cup that is naturally lower in acidity, has the smell of sweet timber and an earthy flavor.
BREAKFAST BLEND (1 x 12oz Bag)
Wake up and seize the day. Our Breakfast Blend captures the distinct character of the coffee-growing regions to bring you a perfectly balanced cup. A blend of full city and French roast beans, we roast to a medium color, developing a strong and smooth cup of coffee with an aroma to match - perfect to get your day started! Enjoy the smooth, clean finish of this house favorite.
OAK & EDEN BOURBON INFUSED COFFEE (1 x 12oz Bag)
Castaway Coffee's Bourbon Infused coffee is handcrafted with real Oak & Eden bourbon to ensure the perfect Bourbon Infused Coffee with every brew. Fire and heat are used to toast the oak spires, extracting botanicals and flavor expressions that are imparted to the bourbon and infused into our coffee. In this process we extract naturally occurring vanilla & coconut botanicals from the wood and bourbon into our coffee. It's bold. It's smooth. It's just right. Enjoy this medium roast anytime of the day!
Great products
I really like the flavors